Welcome to
Daystar Mini Heaven

We enjoy a little bit of everything here and hope you enjoy your virtual visit with us.
The Lord has blessed us with wonderful friends, and a peaceful homestead,
and we would like to share a little of those blessings with you.
Our small piece of heaven is situated on about six acres, about forty-five minutes west of St. Louis, Missouri. The back of our property extends into a large forest where a creek meanders through the valley below. We feel privileged to be able to host the many deer, turkey and various other wildlife that visit us periodically. Summer is here in full force in the midwest, although it seems to come and go...thanks, el Nino.. but we're enjoying a leisurely summer. Hope you are too. Check out our 'special' girl, Cindy, who is hitting the rings with her favorite friend, Bob Piccorillo of Rapporlee Shelties and loving every treat..er...minute.
We have several interests here at Daystar, and try very hard to do our best where all is concerned. Learning that you can't please all of the people all of the time is a hard lesson in life, but we do try our best. Our priorities are the people we meet and the relationships that are formed - after all, that is the only thing in life that one will be able to take with them in the long run.
One of our long-time loves is the Shetland Sheepdog. We are dedicated to breeding shelties that are sound in body, mind & spirit. Our goals are to produce beautifully balanced Shetland Sheepdogs whether it be for companion, show, or obedience; all three being of the utmost importance. Our numbers are limited (due to choice) to afford each puppy the individual attention and care that he deserves. Our lines are based on a blending of what we consider to be some of the top lines in the country. Our puppies are always very affectionate, happy and outgoing - and we have the references to prove it! Drop us a line and let us know how to help you find that perfect little addition.
A brand new interest here at Daystar has been the addition of two beautiful little Miniature Horses!! Yes, that's right, we have two AMHA/AMHR registered miniatures and they are just the cat's meow! The little yearling black and white colt has personality plus and his name is Hackett's Tini Super Shazam. He is not only pretty to look at, he is a joy to be around. The other is a silver dapple mare named Hackett's Tini Traci and, being a mare, she does have a mind of her own, but is also very sweet, and is constantly looking for treats. Some wonderful friends have already been met (such as Jeff & the Critter Crew!) and we look forward to lots of evenings just sitting on the patio, watching our 'critter kids' munching the back yard while the shelties stand guard....and yep, they really do! As much as they enjoy herding the Jacob sheep that I have (oh, did I forget to mention that?) they are really star struck with the minis!
So drop us a line and here's hoping that all of you sheltie and mini lovers have a great summer! If you are in our neck of the woods, give us a call, we'd love to visit with you....call Pam at 314-566-6184.
or just
e-mail: Pam Staley at Daystar Shelties
and let me know what we can do to help you
find the right sheltie for your family,
or call 314-566-6184
Attention! Attention! Our on-line web column is up and running in "The Sheltie International"! If you haven't seen it, you might want to inquire at the home page of the Sheltie International Magazine where you can find on-line articles, the current cover, and a chance to even order on-line...
Since this column will forever be in the blueprint stage, I would appreciate your comments as we journey thru cyberspace together. Please e-mail me if you have any suggestions. And, if you are the author of one of our famous Sheltie Pages , and would like to make the public aware of what their missing - let me know! TIA - Pam
Click here
if you have any suggestions for the "Web Column"
If you would like to get your web page up on the internet,
let me know, I can help you in that area too. Drop me a line!
Click on the graphic to vote for this
page as a Starting Point Hot Site.

Click here if you're into genealogy!
My other interests lie in biblical archaeology & early church history.
We've been to Israel several times and
have friends in many parts of the world.
Pique your interest? Then explore these links
And feed the 'spiritual' side, too!
And one more thing,
may the Good Lord shine His face upon you as He has upon us.
Baruch HaShem!
Thanks for visiting!
Last updatedSeptember 17, 1998
---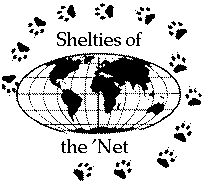 Next Site | Random Site | Previous Site
For information on joining the sheltie web ring, send mail to webring@mcf.com

---